Certified Artificial Intelligence Practitioner – AIP 210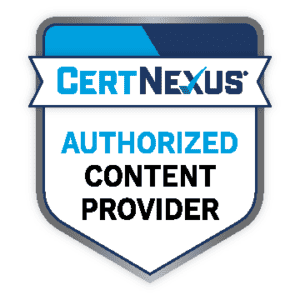 The CertBlaster® exam simulator for the CertNexus Certified Artificial Intelligence Practitioner credential will help you prepare for the AIP-210 exam. Authorized by CertNexus this exam simulator will get you ready for exam day. With over 400 practice questions similar to the ones on the actual exam, this is the most comprehensive and complete CAIP test prep on the market.
"I would recommend CertBlaster to anyone regardless of experience in the IT field. The simulations were very well done and informative, having questions and answers with explanations was a great way to study and catch up on new or old material. Customer service was great, very responsive, providing extra materials, and helpful."
Mike Miller, successful on his first try
What is Included in the CAIP Exam Simulator?
"The CertBlaster I purchased helped me hand over fist to excel on the exam. Coupled with a book for concept comprehension, the drills, and the exams easily helped give me a passing score. I will always keep CertBlaster as a reference for future I.T. certs!"
James Savary.
400+ Practice questions, answers, and explanations.
4 Full Exam Simulations – Same number of questions, same exam objective distribution,  and same timer as at the actual exam.
4 Focus Drills – Each Drill corresponds to one of the four CertNexus Main Domains for this exam.
3 User modes: Assessment, Study, and Certification mode.
Your custom Personal Testing Plan (PTP) generated for each practice exam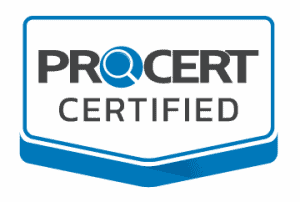 Gives you an overall grade and grades per exam objective
Periodic updates: To keep the content up to date and in sync with the latest question banks, we do quarterly updates propagated to your CertBlaster live and in real-time.
100% Online, no software installation required.
One full-year software license: Unlimited number of devices (one at a time), retries, repeats, and custom reports.
AIP-210  Exam Objectives
The main objectives, as defined by CertNexus for the Certified Artificial Intelligence Practitioner, exam AIP-210 are listed in the table below. CertNexus has weighted the AIP-210 exam as follows:
Domain Percentage of Examination
| Domain | % of Examination |
| --- | --- |
| 1.0 Understanding the Artificial Intelligence Problem | 26% |
| 2.0 Engineering Features for Machine Learning | 20% |
| 3.0 Training and Tuning ML Systems and Models | 24% |
| 4.0 Operationalizing ML Models | 30% |
| Total | 100% |
Why should you care? Because it reveals the approximate number of questions you will be facing on exam day. Knowing that the maximum total number of questions on the exam is 90, you can deduce that "2.0 Engineering Features for Machine Learning" will include about 16 questions, "4.0 Operationalizing ML Models" about 27 questions, etc.
With CertBlaster you will be ready! Our practice tests will ensure you are ready for success on your AI exam.
Why Choose CertBlaster?
Because we have exceptionally comprehensive practice tests: Over 400 questions!
Because you get 4 complete exam simulations plus 4 Domain Drills (one for each exam objective).
Because we offer you a First Try Guarantee of success at the exam.
Because our exam simulator is authorized by CertNexus.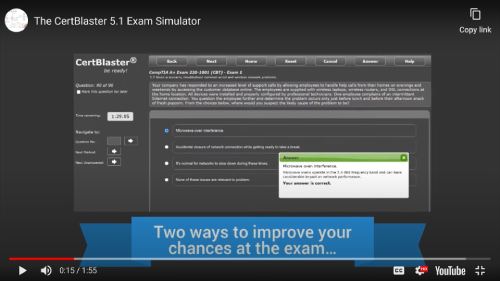 Get your CertBlaster® Immediately
Because CertBlaster® is 100% delivered online, you can access the practice test immediately from any Windows PC or Mac. There is no legacy software to download and no installation, and you always have the latest and greatest version of the tests as they are regularly updated and upgraded online.