Difference between A plus 220-1102 and A+ 220-1002 exams
There is much anticipation for the new A plus 220-1102 exam. Here we share what we believe you should expect to see in the new exam objectives. These are not exactly what you will see on the test, only our best guess as to what is new based on our considerable history with the certification. We compare the A plus 220-1102 exam to the A+ 220-1002 CompTIA Main Domain by Main Domain.
Main Domain 1.0 – Operating systems
Microsoft OS Editions
Naturally, you will have to have a good working knowledge of Windows 10. We expect to see deeper coverage in the Windows features included in each edition. Understand, for example, why you cannot use Remote Desktop on a Home edition installation. Will your current version support BitLocker? Know each edition and its capabilities. You will need to know the processors and the amount of RAM supported by the various editions.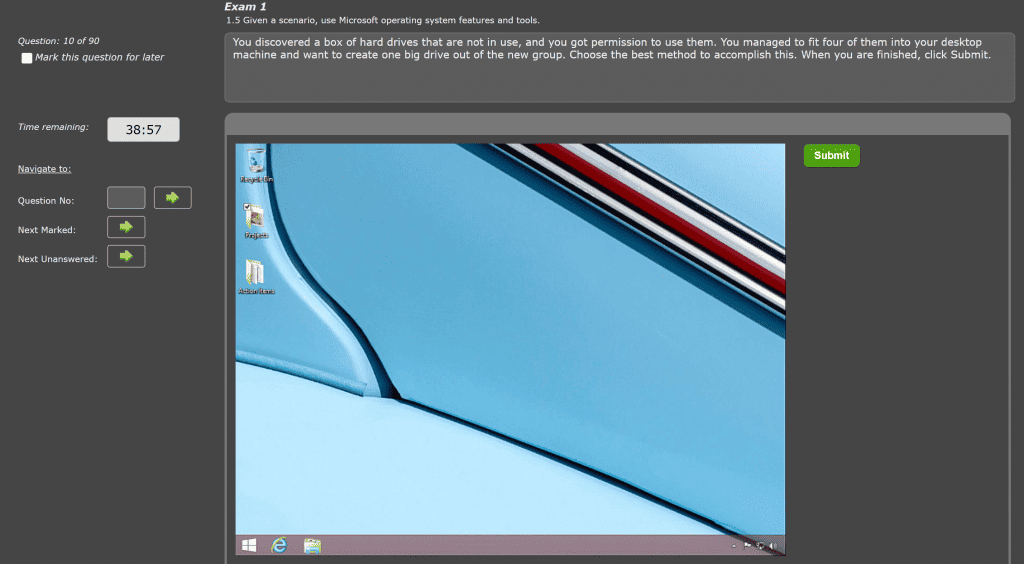 Features and Tools
Understand the relationship between the MMC and its Snap-ins including gpedit.msc to edit Group Policies. The MMC is a powerful interface, and the available snap-ins can control most aspects of system and user operation. Here you can manage your storage devices, schedule tasks, and monitor system performance. The MMC can control both local and remote devices.  Event Viewer is accessed through the MMC and will display crucial information from the local or remote host. pretty handy.
Command Line
You should be prepared to execute the appropriate Microsoft command-line tools to diagnose or repair a Windows system based on a given scenario. Why would pathping provide more useful information in your scenario than tracert? Your objectives will contain a complete list of these commands. Navigation at the Command Prompt is important. You should have a solid foundation and be comfortable in this environment. Make directories, remove them, and change to a different drive and directory. move files between these drives. This type of knowledge will help you if you find yourself in a situation where a GUI is inaccessible.
Control Panel
The "go-to" configuration tool for most aspects of the system, the Control Panel contains all important system configuration options.  You will need to know how to access the Control Panel and modify your system settings. Know all the utilities here.
Microsoft has made some of these settings user-friendly by incorporating a Settings interface that provides a lower level of configuration and keeps novice users from doing any harm. In Settings, you can personalize your system, install apps and features, check and change your connection settings, and review and adjust your privacy settings. You will need to know the system requirements for any apps you intend to install.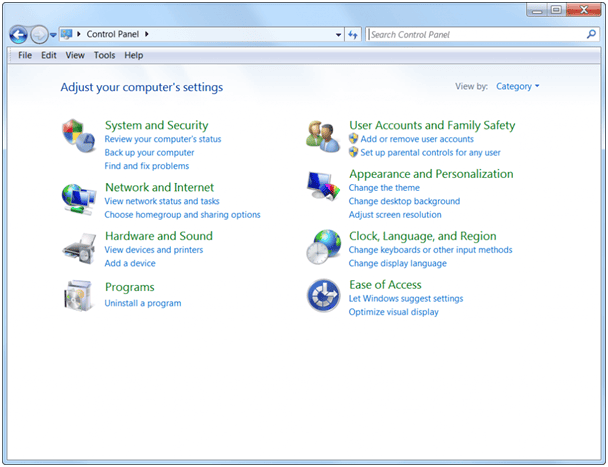 Expect to see a greater amount of Linux and macOS covered. Be familiar with these Operating Systems. The Linux portion will surely contain a litany of commands. Get into a Linux OS and learn the commands. You can use the 220-1001 commands as a partial guide. The same is true for the macOS, while it is more GUI-based the old objectives are a good foundation.
We expect this domain to remain close to 1.0 in A+ 220-1001 but adding the above items and generally go a little more into detail. Below is a link to the current A+ exam objectives would you need to review them.
Main Domain 2.0 – Security
Expect all aspects of security covered in previous editions to be included here. The physical aspects won't be changed appreciably. Security is a broad topic so expect to see everything from user permissions and port blocking to be covered. Browser configuration best practices will address vulnerabilities. Be sure to know how to secure your browser.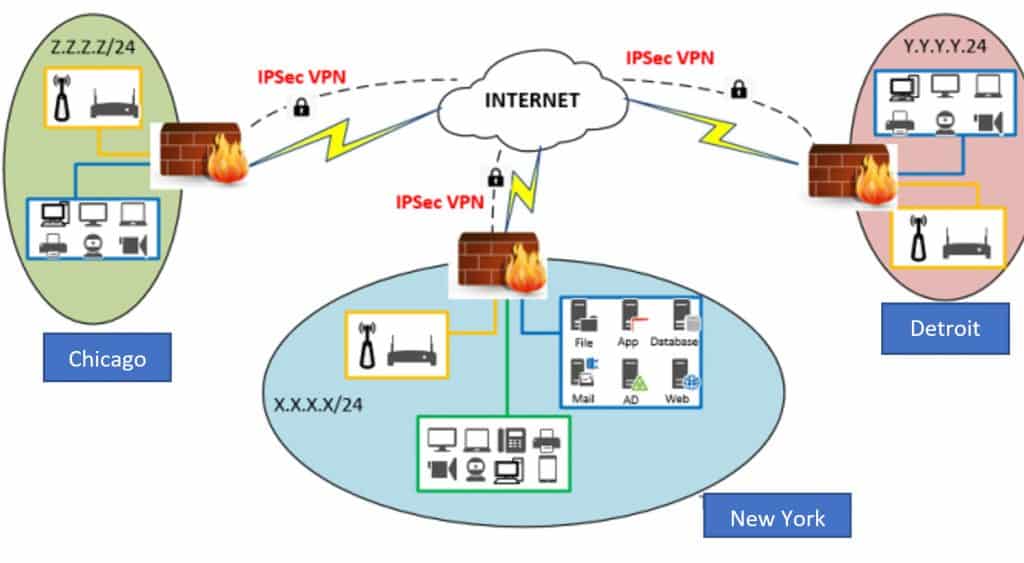 Click here to access our free A+ 220-1002 Study Guide.
Main Domain 3.0 – Software Troubleshooting
Here we'll see an increased emphasis on imaging and restoration. These will most likely be scenario-based so read them carefully.
the proliferation of new apps can be problematic. Expect to see new objectives aimed at how to deal with misbehaving applications.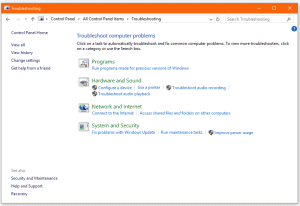 Be ready for specific content aimed at mobile device security and how to troubleshoot common OS and app security.
Click here for a free sample of A+ 220-1002 practice questions.
Main Domain 4.0 – Operational Procedures
Here we expect to see a deeper look at how problem resolution is documented and tracked. We anticipate coverage of the handling of trouble tickets from top to bottom including severity, escalation, and documentation.
You can expect to see more coverage regarding app testing in VMs and Sandboxes.
The new A plus 1102 is expected to go live end of Q4, 2021
December 31, 2021, is the expected release date for the new A plus 1102. Things can change but even if they do it should not be by too much as CompTIA is on a three-year plan for the update of all its main certification programs.
This is it for now but we will update this post as more information becomes available so stay tuned!